These days, Agent Carter merch can be hard to come by! The official stuff is all but gone, save for a few outliers, but fortunately, Etsy is a bastion of fan-created merchandise to fill the Peggy-shaped hole in our hearts. This list is a combination of fan favorites and things that you may not have seen before, and I'm really excited to share it with you!
This list excludes cosplay items – there's lots of cosplay items on Etsy, and I'll be happy to do a separate list for those if you guys request it!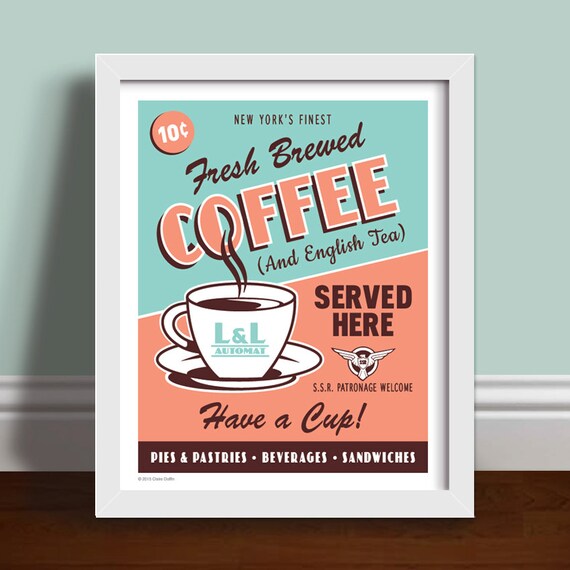 I'm a huge sucker for in-universe referential merch – stuff that looks like it comes from inside the show. This advertisement is from Angie's automat, L&L – Peggy's pie vendor of choice, LOL! I would love to have this to put in my kitchen.

I actually own this one and it lives in my workspace! This is one of my favorite pieces of Peggy Art. Megan Lara is one of my favorite fandom artists, and seeing my hero show up in her art was one of the best days ever. I've also had the occasion to meet Megan at a couple of conventions, and she absolutely deserves your patronage – she's an absolute sweetheart!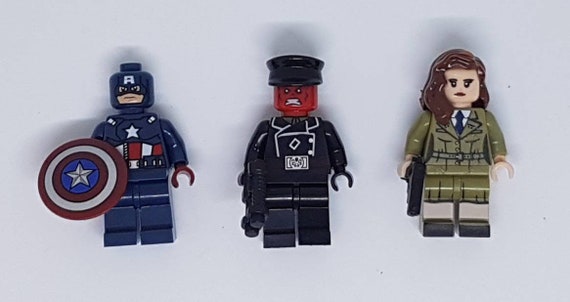 Spend any amount of time with me and you'll learn that I spend way too much time playing Lego video games. My favorites are Lego Avengers and Lego Marvel Superheroes 2 – can you guess why? That's right, both of those games have Peggy unlockable as a character! (Lego Avengers even has a whole set of Agent Carter missions!)
That's why I've got my eye on this set of custom The First Avenger minifigs on Etsy! They're so cute. I'm in the middle of making some display shelves for my Funko Pops – I think these would make a great addition!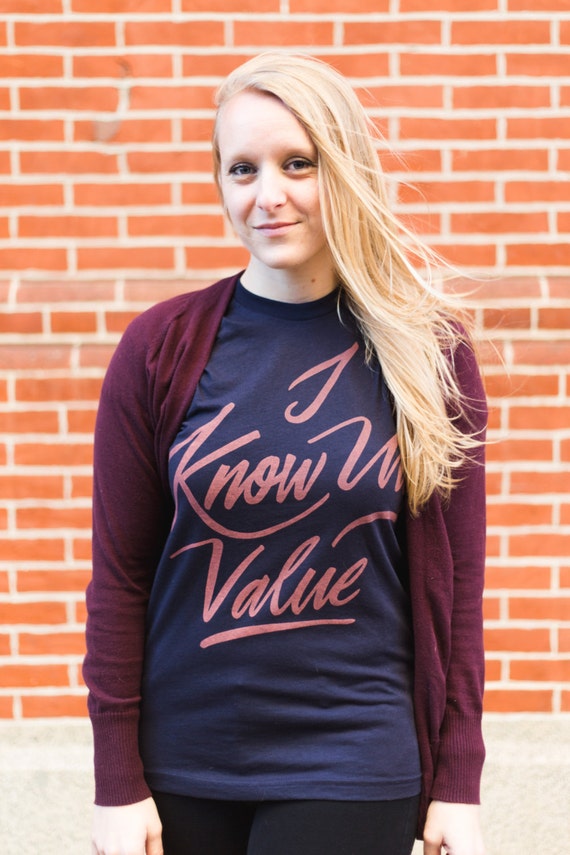 I've had my eye on this shirt for ages. It's gorgeous, elegant, and understated enough for those days when you want your fandom wear to be just a little bit subtle. (Some days I want to proclaim my love to the heavens, other days I want to be a fandom ninja, what can I say?) My miniscule budget has never been able to make room for this shirt (I always MEAN to buy it, and then something comes up, oops!), but I know a lot of Agents who have it and swear by the quality…can't wait to make this a part of my wardrobe!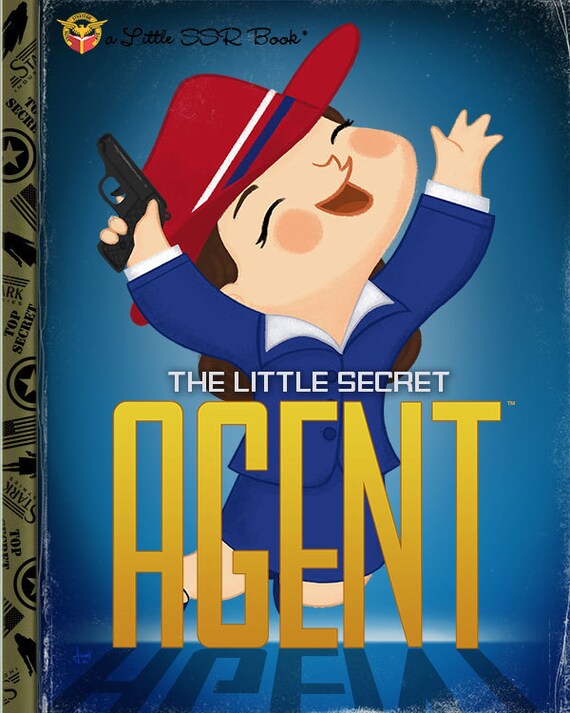 HOW. CUTE. IS THIS??? I love this sweet little art print so much; it reminds me of being a little kid! When I was tiny my grandmother used to keep a collection of Golden Books at her house, and when I saw this I knew that I had to have it. Once of my absolute favorite pieces of Peggy wall art out there.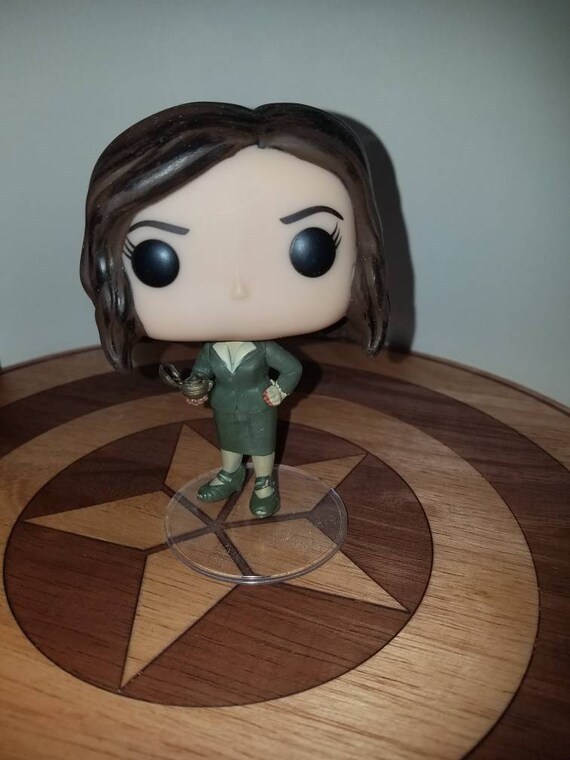 There are a LOT of Custom Agent Carter Funko Pops on Etsy. As a big fan of Pops myself, and as an amateur custom maker, I could spend way too much money on custom Peggys! This one is one of my favorites, because she looks like she's from the scene in The First Avenger where it's raining and she's telling Steve she'll help him go after Bucky- check out her wet hair!
This is another one of those in-universe items I love so much! I actually have several different versions of ID badges for Peggy; they're a fun thing to collect at conventions! These are sturdy and official looking – great to clip onto your keys or hang on your rearview mirror. I hang mine on my To Do list to remind me that "Now we go to work!"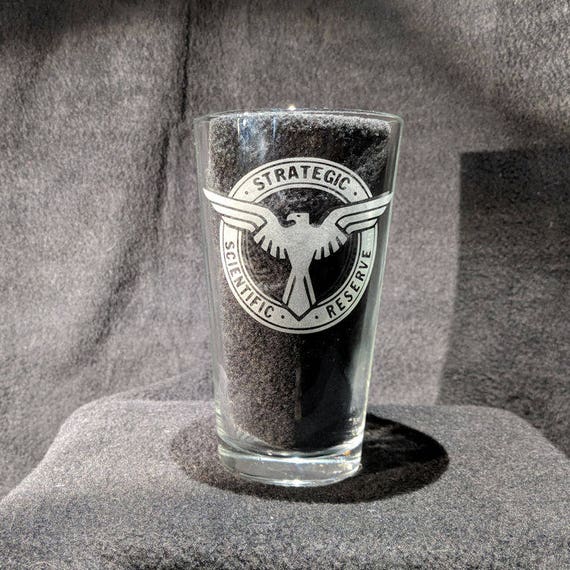 Isn't this glass gorgeous? My after-dinner drink of choice is usually just diet ginger ale (although this would work well for anything a little stronger!) but I'm dying to grab this SSR pint glass to give it a little SSR-themed flair!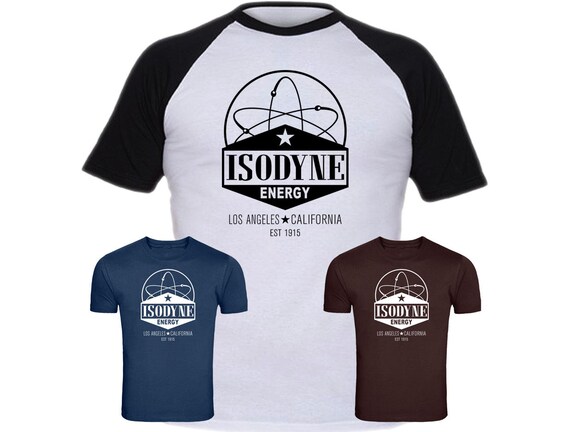 Want some more subtle in your fandom outfits? Try out this vintage-styled Isodyne Energy t-shirt. Isodyne was featured in Agent Carter Season 2, and only the most perceptive Agents will be able to catch this subtle Agent Carter reference! It's perfect if you're looking for subtle, or if you're like me and love obscure fandom references!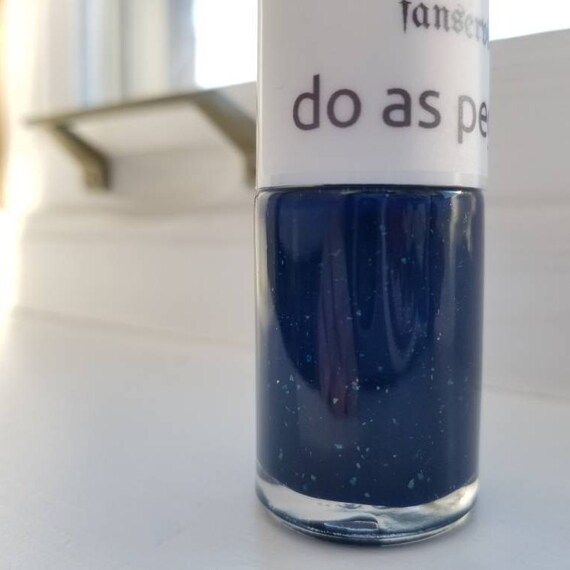 I don't get to paint my nails nearly as often as I'd like. My job forbids it – sometimes it seems like they're just trying to make me feel like a frump. -pouts- But when I do get the chance, I love to experiment with fandom-themed cosmetics! This Agent Carter-themed nail polish is perfect. It's a sparkly blue, and free of all kinds of yucky stuff you find in store bought polishes.
Are you as excited about some of this Agent Carter merch as I am? I hope so! I loved doing the research for this post – I found so many new things (and a few really, really weird things) that I can't wait to own!
What is your favorite piece of Agent Carter merchandise? Take a selfie with it and post it below so I can see! You can also tag it with #emmijadecarterweek on Instagram or Twitter and I'll definitely get my eyeballs on it. <3   If you're enjoying Agent Carter Week so far you can also hit the social buttons below to share this with your friends on Facebook, Twitter, and more!